Many businesses moved from an inventory management system solely for maintaining records and reporting. They rely more on to build more strategic inventory requirements plans, project, fill customer orders, and improve overall profitability.
With all of these options available today, how do you know which inventory management system will work best for you and your business? Moreover, what features should you be looking for?
Inventory System Is a Strategic Choice
When searching for inventory management systems online, literally hundreds and thousands of commercially available systems will come in your search query.  A usual search may return all sorts of specialized inventory management systems that may not fit your business. Some examples of unnecessary software include those made for maintaining WMS inventory systems, manufacturing raw materials and work-in-process inventory, forecasting and planning, and standalone systems implemented for websites or retail points of sale.
Understanding a system's legacy and the organization's installed base of users is key to choosing the right system for your business.  Is the system/solution tailored to meet the needs such as manufacturing, distribution, wholesale, eCommerce, or direct marketing? The system design and strengths are very different across these industries.
5 Essential Inventory Management Features That You Need
Improved, Actionable Inventory Analysis
There are hundreds to thousands of data elements in inventory management systems.  Check for "out of the box" inventory management analyses, and see if they fit your method of managing inventory.  What is the key metrics you can utilize to measure inventory like inventory turnover by product/SKU or GMROI (gross margin return on investment)?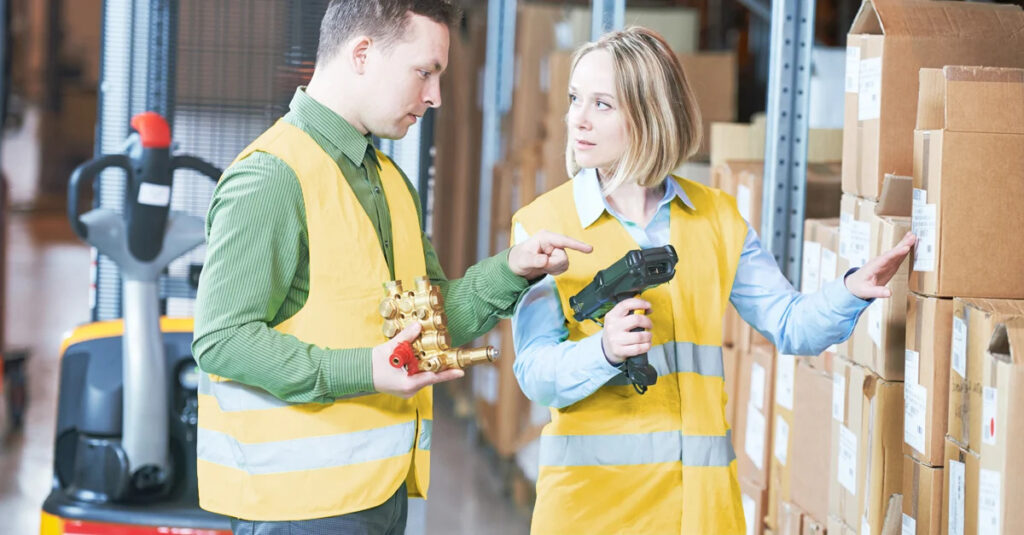 The second point is how actionable the data is?  Given the sheer number of SKUs and products, many companies have merchandise and purchasing departments that address required actions while keeping the tab on top of their other responsibilities. If there are data dashboards, how actionable are they?  Does the system direct the purchasing agent or inventory manager to which products to take action on? For example, will the system flag potential stock-outs, calculate recommended purchase orders and candidates for overstock liquidation?  If not, do you need to develop these management tools?
Barcoding & Tagging
The barcoding module helps you minimize standard human error, which often happens due to manual data accumulations. Scanning barcodes can give fast and reliable solutions compared to manual data entry. Simultaneously, having a barcode system in place reduces employee training time, as it requires no more than a few minutes to master. The traditional systems require immense efforts and workforce to train an employee to record product details.
Barcoding can improve inventory control and tracks things such as pricing and product details accurately. Here are some of the essential things which you can get with the support of the barcode module:
Scan barcode easily
Faster performance
Records things faster than the workforce
Get precise details of products
Locate products
Barcode and Tagging
Inventory Management System
Inventory Forecasting
You never want to disappoint your customers with their favorite products out of the stocks, would you?
As the name suggests, inventory forecast lets you determine which products will be out of stock and what's in stock. This is an incredible trick that helps you serve your customers with excellent user experience.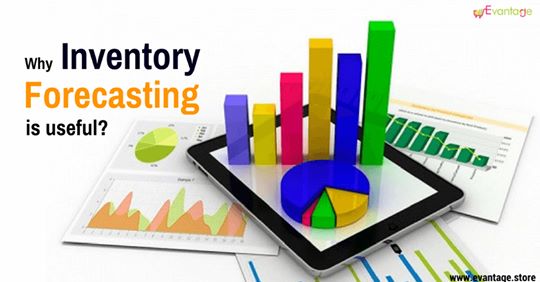 The biggest benefit of forecasting is it gives you the control and wisdom of spending your resources wisely. To be better prepared, you can be more alert about sales attributes such as size, color, material, and other features. This gives you a better judgment of purchase quantity and a better understanding of what to purchase when.
Here is what your business gets with:
Powerful future insights
Align sales and marketing efforts
Reduce the risk of stockouts
Lower holding costs
Increased turnover rates
Maximizes asset efficiency
Inventory Forecasting
Integration & Interfaces
What are the crucial integrations and interfaces required for your project? Can you not get all key functionalities from a single source, such as an ERP or WMS system?  Are there other add-on systems required?  What implementation cost is required?  Here are a few considerations:
Primary/secondary data relationship:Inventory Management Systems and Warehouse Management Systems (WMS) are two separate systems in many system environments. They must be tightly coupled to keep in synch from a data and timing perspective.  Many businesses found a solution by having Inventory Management act as the "primary" inventory management system. In contrast, the WMS acts as the "secondary" system, which is fed and controlled data from the inventory management system. Some vendors may offer both inventory management and WMS in one application.
Support customer-facing or selling applications: Check what point of sale, retail, and website integrations are required?
Other interfaces: These may include systems for planning, data analytics, and dimensional/weighing and interfaces for UPC product bar code and data. Interfacing the corporate accounting systems is very important for financial reporting. An interface allows you to see data in terms of inventory costing methods, such as average cost, layered FIFO cost, and retail method.
Cloud-Based Software with Real-Time Updates
When you opt for a cloud-based inventory management system, you can access the inventory on any device. It empowers you to track inventory in real-time.
You can access the system on any device, anytime, anywhere, which will improve the coordination among staff. Having accurate coordination will lead to making the quick and best decision.
Following are a couple of benefits of integrating your inventory with cloud support:
Cost Savings
Ease of access
Always Safe and Secure
Real-time visibility
Enhanced Efficiency
Improved Coordination
Cloud Integrated Inventory Management
Final Thoughts
At last, investing in any inventory application will not yield you the most benefits. Instead, you might end up with inventory management solutions that don't work well for your business or facilitate only half-support. In such a case, your investments will waste, along with your time and efforts.
You should look for an inventory management system/solution that provides a holistic list of benefits by combining all these essential features in their deliverables. Having an effective inventory management system for your business can save thousands of labor hours, and you can use that time in improvising your strategies and marketing.
If you're looking for a robust inventory management system, then look no further than Deck IT's inventory management solutions that come with numerous vital features.